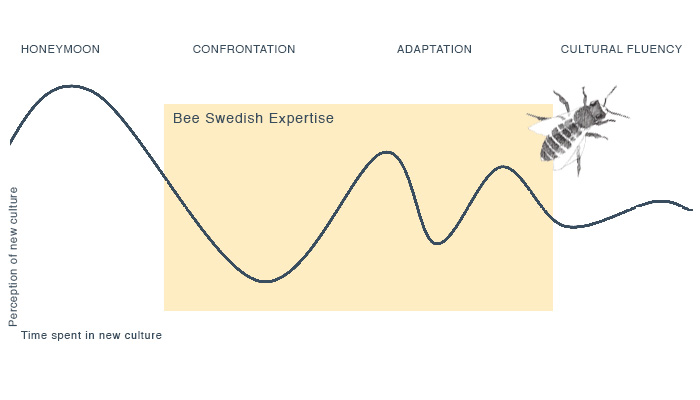 Your first months in Sweden were probably very positive. You probably enjoyed exploring your new city to see all tourist attractions, trying the local cuisine, learning what a great country you have moved to. Picking up the language was fairly easy, and you were excited as you started to understand fragments of what was being said around you.
Then came the confrontation phase. Everyday routines seems to be taking over exploration, you miss home – friends, food, social customs, predictability, the weather. The Swedish language, that seemed so easy in the beginning, now appears to be really difficult, and you are wondering whether it is actually worth the effort. People are nice, but it seems to impossible to get to know them deeper.
You have entered the confrontation phase.
Working in Sweden: The A-Z Guide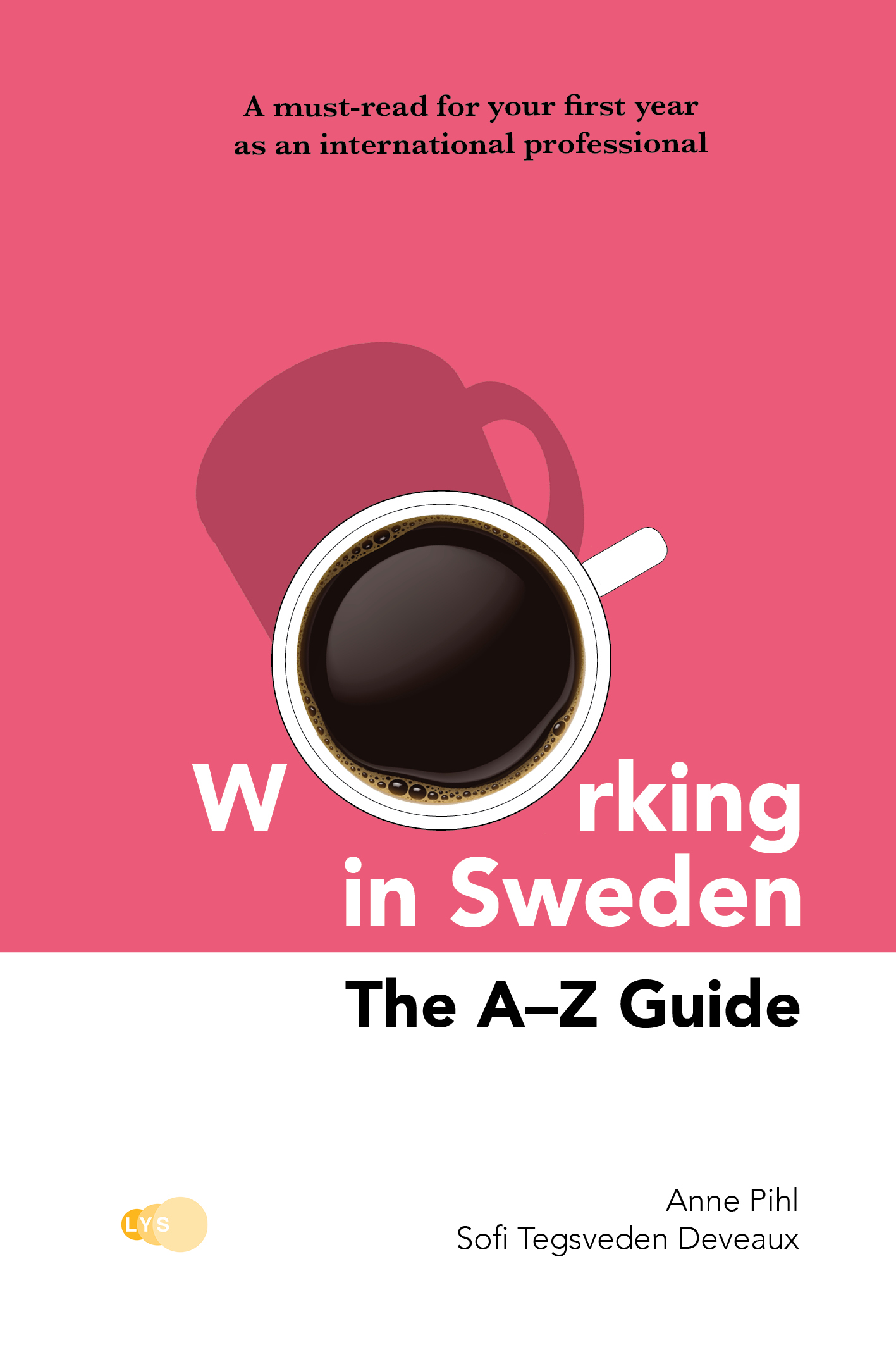 This informative and entertaining guide gives you fast and accessible insights into 250 common terms, practices and curiosities of Swedish work culture. In a simple A-Z format that requires no previous knowledge of Swedish work culture, this is an essential for any professional international recently relocated to Sweden.
"For anyone about to embark on the adventure of working in Sweden, this is a must have guide to where everyone in the office goes at 15:30 every day, why nobody sits around at their desk eating lunch and why Sweden is run by teenagers in July…and so, so much more!"
"I have enjoyed reading this "essential" guide. It is really a shortcut to understand the Swedish work environment and culture. I believe it should be handed to all newcomers to help them adapt and cope faster."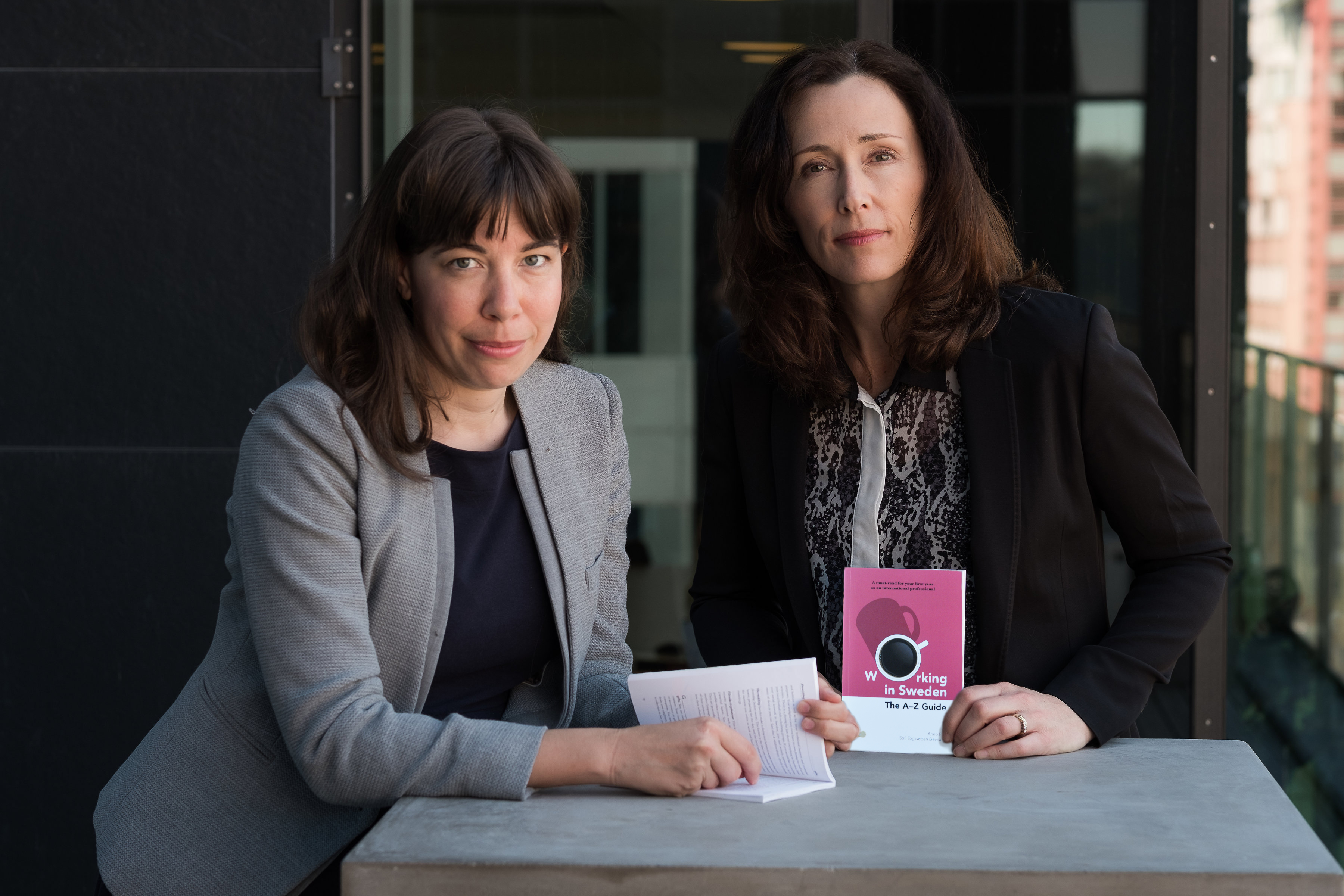 Sofi Tegsveden Deveaux, Bee Swedish, and Anne Pihl, Relocate to Sweden, are the co-authors of Working in Sweden: The A-Z Guide.
Learn about working with Swedes
Are you planning on moving to Sweden and would like to prepare for Swedish business culture? Or perhaps you've already moved and are still trying to figure out how decisions are made and how things ever get done with all those meetings?
Understanding cultural norms and the hidden rules of Swedish business culture can make all the difference between success and failure. It will help you deal with culture shock which can lead to difficulties at work. This training will give you better cultural insight and help you avoid misunderstandings and potential conflict with your colleagues. Most importantly, it will ease your relocation and adaptation process.
Who is this training for?
International employees relocating to Sweden.
What does the training cover?
What you can expect in your first year in Sweden
Understanding Swedish cultural and social norms
Understanding the hidden rules of Swedish business culture
Swedish management style, communication and conflict resolution
Coping with culture shock
Training objectives
Fast forward your adaptation to living & working in Sweden
Be more productive at work by understanding Swedish business culture
Build long-lasting relationships and experience greater job satisfaction through increased intercultural competence
Format
Interactive training for individuals and groups with three format alternatives:
Workshops
Course
Online training
Customised training
Customised versions of this training are also available to focus on specific areas of interest and to cater for wider audiences, such as Swedes who want to understand more about how they are perceived by international colleagues and HR personnel who want to increase staff retention levels.
Relocation to a new country is already stressful enough. Help your adaptation process with expert training.
Sofi held a great lecture and ran an awesome workshop on intercultural communication at Karlstad University. We are a diverse group of PhD students and she managed to cater to all of us. Sofi really clarified what Swedish culture includes and how it is constructed. In her workshop Sofi excelled in facilitating group discussions. She kept the workshop action oriented and helped participants gain visibility through creating an acceptive and unbiased atmosphere. All in all, I can highly recommend Sofi as a coach for intercultural communication.'
Reinhard Anton Handler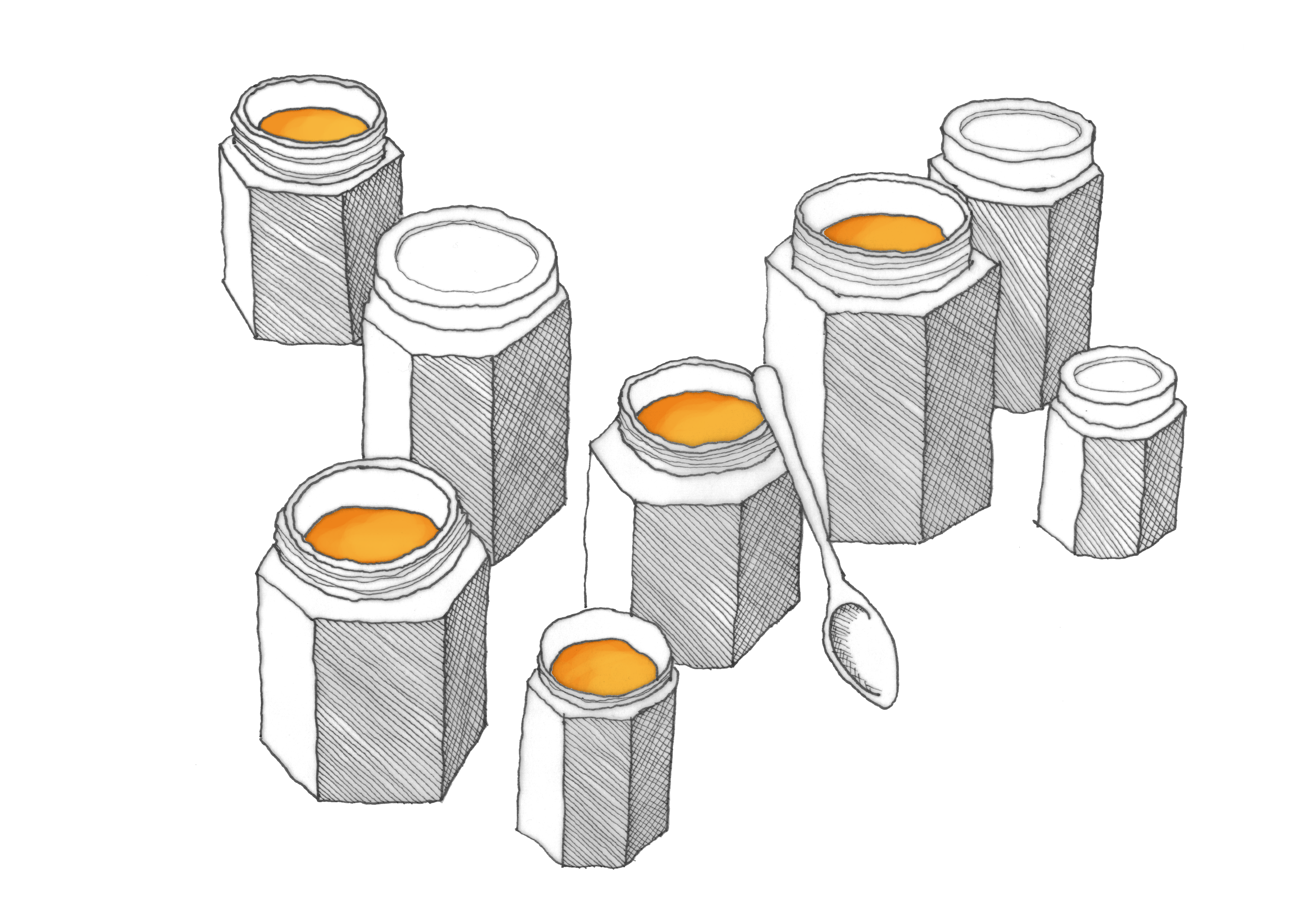 Sofi Tegsveden Deveaux is a popular public speaker mixing expertise knowledge with real-life examples and a sense of humours.
Her lectures put words on what you are experiencing in Sweden, but also provide a theoretical framework that put your individual experiences in a larger, ideological and historical context. We believe that an analytical mindset and tools for analysing individual and organisational preferences and bias will help you to create a successive multicultural organisation, where diversity is considered your greatest added value.
Suitable for conferences, kick-offs and other events for private and public organisations as well as academic institutions.
Popular Themes
The Individual and the Collective.
Swedish Communication beyond Language.
Introduction to Swedish Work Culture.
Swedes and Nature.
What happens when Swedes speak English?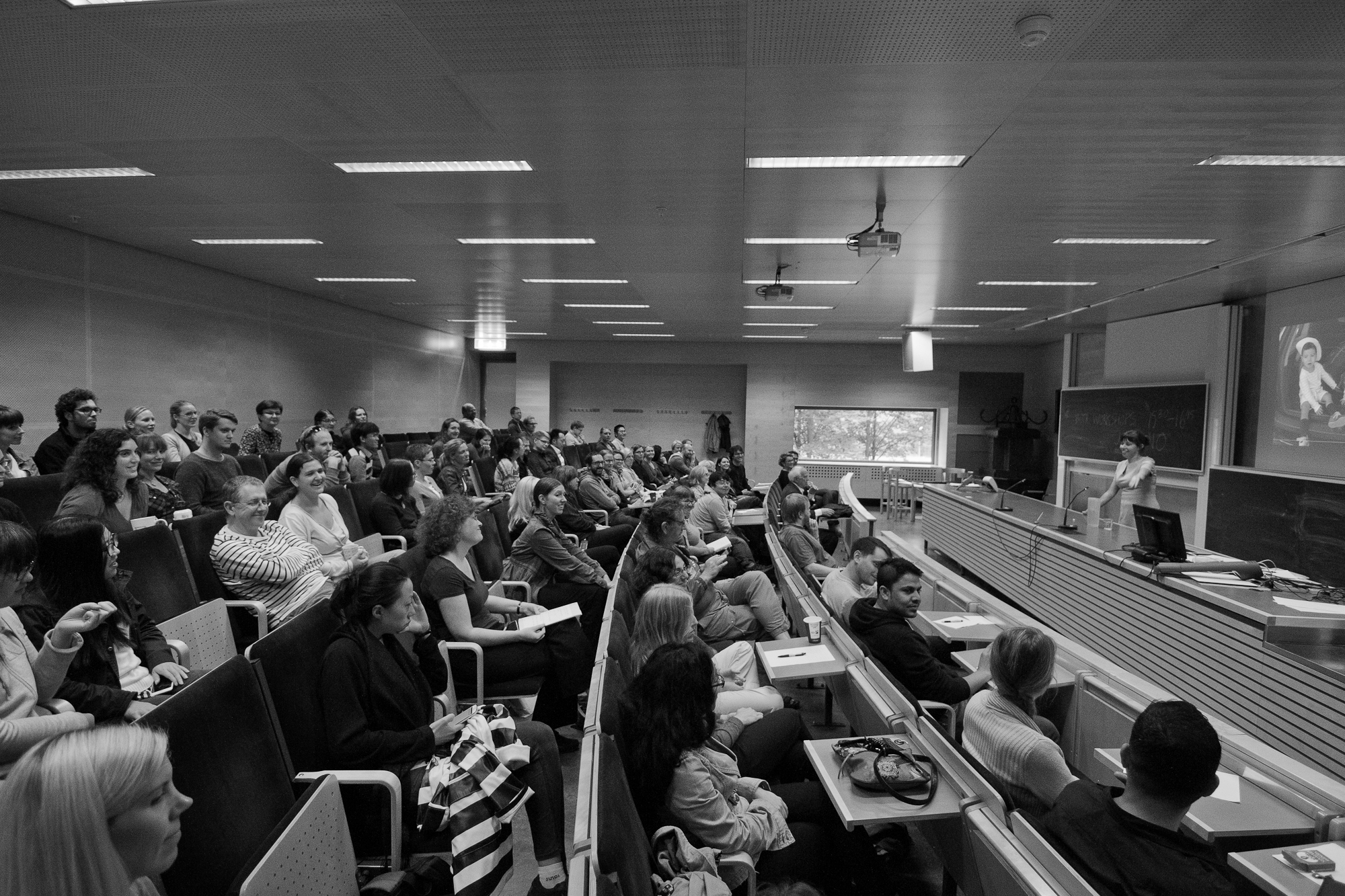 We strongly believe that integration is a two-way process, and that also Swedes could benefit from cultural self-awareness training.
Our interactive seminars for Swedes help you to explore your own language and culture - from a different point of view. You will learn to detect common communication traps, and how to communicate clearer to an international audience.
We adapt style according to background knowledge, and our programmes are suitable for businesses, academic institutions and teacher training programmes.
For Swedes
What is easy and difficult when learning the Swedish language? How can we adapt our language to communicate more effectively with learners?
What characterises Swedish communication in an inter-cultural perspective?
Are Swedes cold and reserved?
Intercultural communication
Giving and Receiving Feedback and Criticism.
Expressing Conflicting Opinions.
Small Talk for Professional or Business Purposes.
Map your Cultural Preferences.
Negotiation.
Compromise and Consensus.
Our interactive workshops are designed according to the particular needs and priorities of your organisation, academic or corporate.
The overall aim is for participants to explore their personal and cultural preferences and bias in relation to the local culture, with a particular communicative question in mind.
Each workshop includes a theoretical framework, application of practical tools and strategies, and a discussion on how the workshop theme is relevant in the professionl lives of the participants.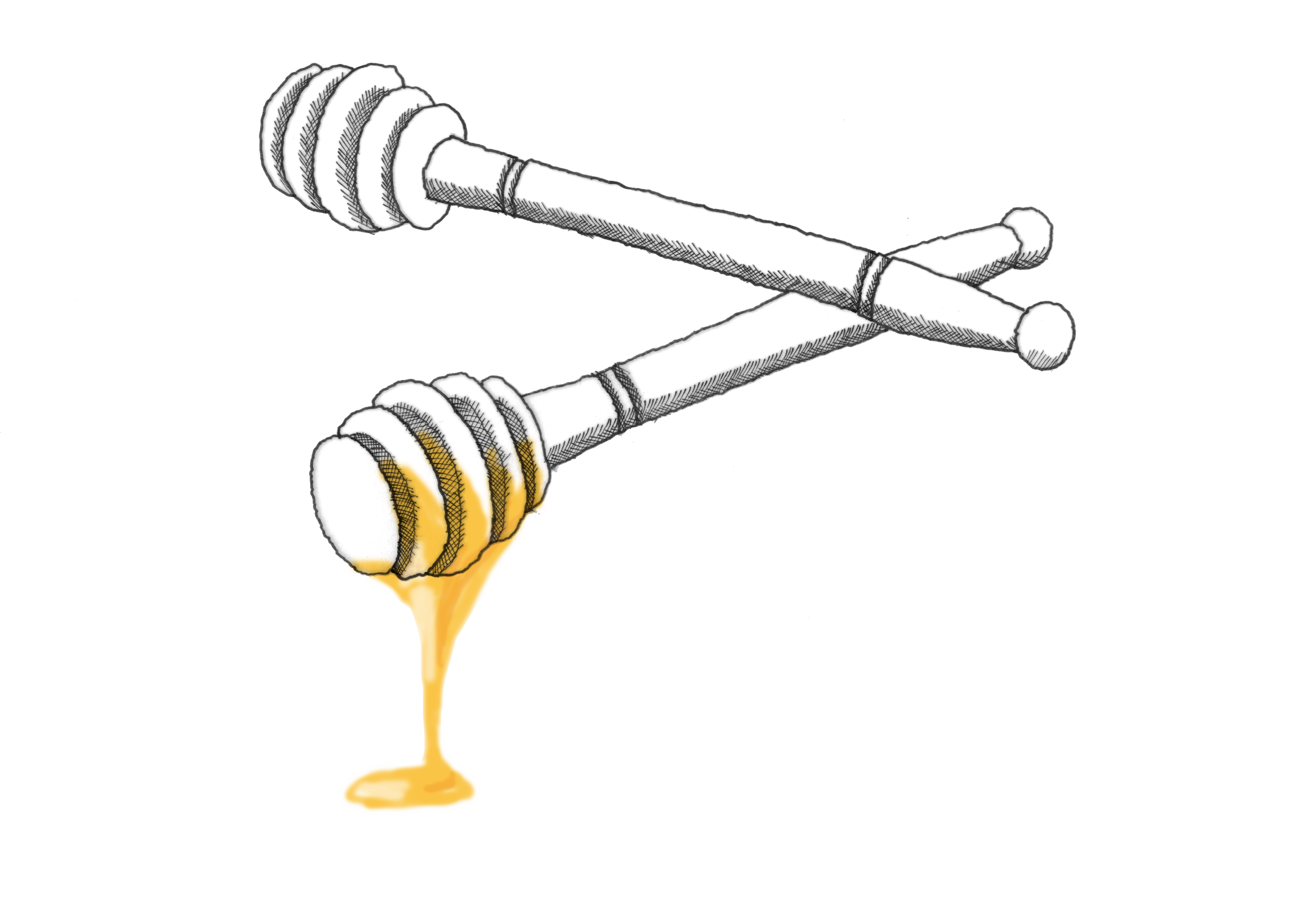 Individual guidance
Sometimes you feel lost and frustrated in your new culture, in your personal or professional life. We help you to define what cultural aspects present a challenge in your specific case, and in what ways you can approach them withour compromising your personal values and identity.
Many of our clients seek our help when looking for a job. We help you to review your application documents and interview style. We make sure you feel comfortable with the social codes, cultural norms and unwritten rules of the Swedish job hunting scne, to increase your chances of landing your next job.